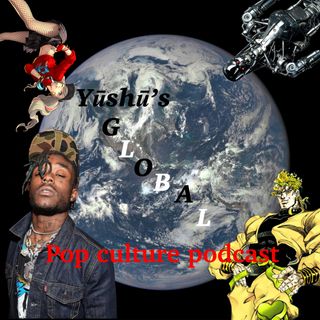 Yūshū's Global Pop culture Cast
I (and sometimes guests) talk about ANIME! And star wars, and a little bit of grand theft auto. Anything pop culture, is here. Books, Tv, movies, games, all here. Enjoy some time as we talk about news, drama, music, and more.



Weekly podcast. May take breaks with notice.